Welcome to Elder Independence!
We take the time to look after your home, so that you have the time to do what you love.
Elder Independence helps you protect two of your most valuable possessions: your home and your freedom. We are a Waterloo-based home maintenance company designed to relieve the stress and hard work of routine home maintenance so that you can focus on what matters to you most. Our Home Care Services Package provides you with one simple solution for all your home maintenance, renovation and accessibility needs. It includes semi-annual home inspections, one free service call per year and access to home repair, renovation, and accessibility experts.
Our Services
We offer a variety of services to cover all of your home renovation, repair and accessibility needs.
Home Care Services
Our Home Care Services package provides you with semi-annual home inspections designed to detect home maintenance problems before they become costly to repair.
Renovation & Repair
We offer end-to-end home renovation and repair services, including plumbing, electrical, and mechanical.
Accessibility
We're dedicated to providing you with a safer independent living environment and can provide solutions for your accessibility needs.
Home Care Services Package
As part of our Home Care Service Package, we will:
Inspect roof and chimney for damage, wear and possible leak issues
Inspect foundation for cracks, signs of leakage inside and out
Trim shrubs and vegetation to ensure utility meters, dryer vents and natural gas appliance vents are accessible and unobstructed
Replace screens with storm windows
Deliver softener salt and sidewalk salt
Ensure outside hose taps are turned off, drained properly and disconnected
Clean eaves troughs
Replace furnace filters and re-order if required
Inspect furnace, water heater, softener and sump pump for signs of damage and wear
Inspect toilets, sinks and inside vanities for signs of leakage
Inspect washing machine hoses and control valves
Clean dryer vents
Test and replace batteries for smoke alarms and carbon monoxide detectors
Winterise or start up lawn care or winter care equipment
Replace extinguished light bulbs
Monthly Plan
For as little as $49.99/month, you receive the piece of mind of a well-maintained home. That's less than most people's cable or cellphone bills!
Yearly Plan
Pay in advance for the entire year and receive a discounted price of only $500/year.
10-Points for Peace of Mind

Our 10-point home inspections are designed to protect you against compounding maintenance issues that could become too costly to fix. For many Canadians our homes are our single most valuable asset. At Elder Independence our early detection system and routine maintenance schedule will protect your investment for years to come.

To find out more, fill out the form below and an Elder Independence representative will contact you to schedule a follow-up appointment to assess the needs of you and your home.
How It Works
When you sign up for our Home Care Services Package, you'll be contacted by an Elder Independence representative to schedule your first home assessment and your spring and fall service appointments. At each appointment one of our home care specialists will complete a comprehensive 10-point seasonal home inspection. If we discover any issues that require attention, we will discuss with you the available options and costs associated with a fast and easy resolution. It may be that you will only need to see us twice a year! We have a team of experts to call on to get the advice you need when you need it most. The hard part is knowing who to trust. When you become a member of the Elder Independence family, you will already know who to call. We can arrange and manage any home maintenance, improvement or accessibility project for you. One phone number and one name you can count on. For more information please contact us at info@elderindependence.ca or 519.729.6683. We will arrange a time to meet you and a family member or friend to answer any questions you may have about our services. We look forward to helping you maintain your investment.
Government tax credits may be available to you to offset the cost of your home renovations. Ask us more!
Why It Works
Proper home maintenance requires a series of tasks performed regularly throughout the year, which sometimes entails consultation with experts for the identification of future problems. Elder Independence offers you value by packaging these home maintenance tasks into one program, saving you money, time and stress. Compare the costs of hiring a professional to complete individual home maintenance tasks below:
| | |
| --- | --- |
| Task | Retail Cost |
| Roof and chimney inspection | $55 |
| Foundation inspection | $75 |
| Trimming of shrubs and vegetation | $75 |
| Screen and storm window replacement | $100 |
| Softener salt delivery | $35 |
| Draining and disconnecting outside hose taps | $45 |
| Eaves troughs cleaning | $125 |
| Furnace filter replacement | $85 |
| Furnace, water heater, sump pump inspection | $65 |
| Toilet, sink, general plumbing inspection | $65 |
| Washing machine hoses and control valve inspection | $65 |
| Dryer vent cleaning | $85 |
| Battery testing and replacement for smoke alarms, CO detectors | $35 |
| Delivery of sidewalk salt | $35 |
| Starting up or winterizing lawn care or equipment | $79.99 |
| Light bulb replacement | $45 |
| General service call | $90 |
| Total Costs | $1159.99 |
| Our Costs | $500* |
*based on annual payment program. Otherwise $49.99/mo.
---
Accessibility
Your home shouldn't prevent you from living life to the fullest. We can make your home more comfortable and accommodating to your lifestyle. Some of the ways we can help are listed below.
Creating accessible bathing and shower solutions, such as:

Installing safety bars for water closets and bathing areas
Installing right height toilets

Pressure balancing faucets to prevent scalding
Installing wheelchair lifts and ramps
Installing easy to operate faucets and door hardware
Adding additional lighting inside and out
Sourcing telephone and doorbell solutions for the hearing impaired
Installing runners on hard wood or concrete stairs to prevent slipping
Government tax credits may be available to help offset the costs of accessibility renovations. Contact us to find out whether your renovation needs qualify!
---
Other Services
We can provide for all of your home repair and renovation needs, including all plumbing, electrical and general construction services. See a list of some of the additional service areas we can help you with.
Plumbing
Electrical
Furnace and air conditioners
Home insulation, windows and doors
Fireplaces
Paint and touch-ups
Tile and countertops
Full kitchen, bathroom and basement renovation or repair
Basements
Sewers
Lawn and garden maintenance, including lawn irrigation
Snow removal
Garage door and alarm systems
Driveways
Roofing, bricks and siding
Sump pumps and backup systems
Tree trimming and removal
Safe bathing and showering solutions, such as the installation of safety bars and right height toilets
Pressure balancing faucets to prevent scalding
Wheelchair accessibility, lifts and ramps
Telephone and doorbell solutions for the hearing impaired
Interior and exterior lighting
Trim and flooring, including the installation of runners on stairs
---
Giving Back
Elder Independence is a part of the 1% for the Planet giving program. 1% of all sales per year is donated to domestic and international environmental groups.  Follow the link or read below to learn more about this fantastic program that we are proud to be a part of. https://onepercentfortheplanet.org/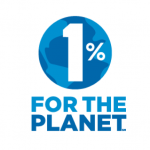 1% for the Planet
Member companies pledge 1% of sales to the preservation and restoration of the natural environment. We've awarded over $46 million in cash and in-kind donations to domestic and international grassroots environmental groups making a difference in their local communities. In 2002, founder of Patagonia, Yvon Chouinard, and Craig Mathews, owner of Blue Ribbon Flies, created a non-profit corporation to encourage other businesses to do the same. 1% For The Planet is an alliance of businesses that understand the necessity of protecting the natural environment. They understand that profit and loss are directly linked to its health, and are concerned with the social and environmental impacts of industry. By contributing 1% of net annual sales to grassroots environmental groups, members of 1% For The Planet affect real change. And members receive other benefits: The satisfaction of paving the way for more corporate responsibility in the business community and the recognition, support and patronage of conscientious consumers who value serious commitment to the environment.